Coating preparation system
With the Kiremko coating preparation system, the batter is precisely prepared and kept in a cool condition in measured batches as required in the production process. Powder and water are used to prepare the batter.
A multiple-tank system can ensure ripening, setting, and redistribution of batter if needed. The temperature and viscosity are continually monitored and optimised, and lumps are avoided.
The whole Kiremko system has been geared towards improving hygiene for coatings and the realisation of good end products. Cleanliness is assured by a wide array of hygienic provisions, including valves that facilitate easy cleaning.
Details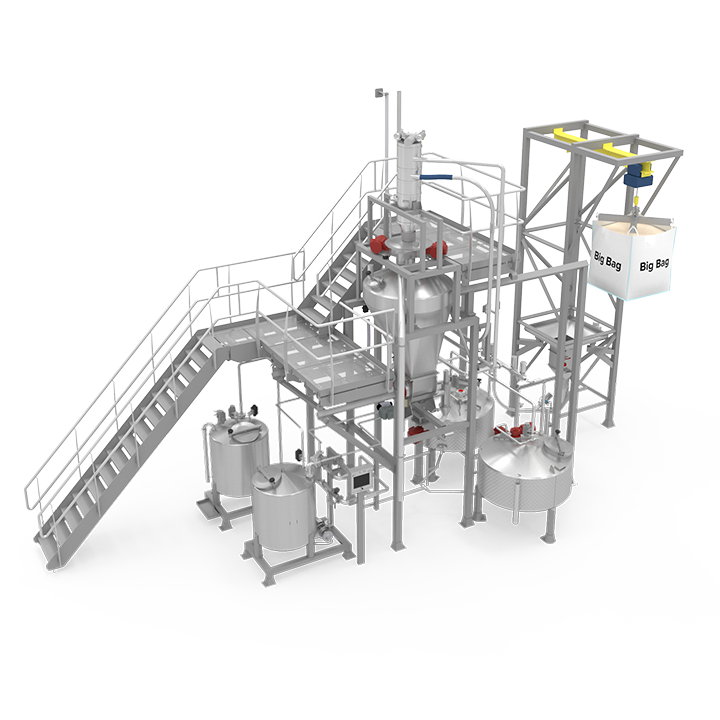 Coating enrobing system
As part of the enrobing system, batter is sprayed onto the product from above, coating it entirely.
Using a special belt with bars, products are driven through the coating bath individually. During the process, a coarse conveyor belt contacts the product and scrapes off the excess coating, which thereafter is collected for re-use.
Details