We are excited to start the partnership with Kiremko
A global strategic partnership
Kiremko, leading manufacturer of turn key potato processing lines and Insort GmbH, worldwide known for highly innovative solutions for sorting, quality monitoring and process control, have entered a long term global strategic partnership.
8 November 2022
Keywords
Insort
Long term global strategic partnership
Quality monitoring
Process control
Strategic partnership
In this partnership Insort will provide sorting and sensor expertise and equipment based on Chemical Imaging Technology CIT®, which is years ahead of the current standards in classifying food and delivers the most reliable and precise product and processing data.
Kiremko, with its outstanding potato processing and machine building knowledge, will develop advanced process controls, utilizing inline data provided by Insort. The combined expertise will improve automation and control of the potato process in real time, to optimize process quality and efficiency.
In the short-term, this partnership will lead to significant added value at multiple stages of the potato processing line for our common customers. On the long-term we see the supplement of both competences as the best approach in realising Industry 4.0 throughout the entire process in the potato industry.
The benefits
The potato processing industry will benefit from a higher product quality and uniformity, improved yields, reduction of food waste and energy consumption, higher throughputs, better food safety and other advantages.
The combination
of two expert
We are excited to start the partnership with Kiremko, the worldwide leading manufacturer of potato processing lines. The combination of these two experts – Insort in providing inline and at line processing data – Kiremko in applying these data to control the entire process – will be an important step in the direction to the SMART FACTORY OF THE FUTURE.
Matthias Jeindl CEO and founder of Insort
PeelGuard Connect
as an example
The Insort Sherlock potato sorter has the well proven Chemical Imaging Technology (CIT) on board, which allows for more than visual inspection and analysis of the potato. By CIT® the chemical constitution of the potato is scanned. Not only visual deviations are recognized, but also internal issues like diseases.
Or, in case of the PeelGuard Connect, peel residues. Ton Hendrickx: "If you connect those data to the steam peeler, you create a loop between sorter and peeler. The sorter controls the steam peeler, based on the results after peeling. This loop leads to a higher yield in steam peeling, in line, all the time".
Insort, highly specialized in optical sorting of food products
Our Chemical Imaging Technology: a highly innovative technology based on near‑infrared spectroscopy

The outstanding Sherlock machine series: latest technology, a unique software solution and delivers exceptional performance

Applications: Potatoes, nuts, dried, fresh and frozen fruit and vegetables, grains, meat and much more
Kiremko, innovative potato processing lines for efficient, high quality potato products
Exclusively potatoes: product line for French fries, flakes, potato chips, hash browns, freshly cut or any other specialties, we are the one-stop-shop for an entire turnkey line

Over 50 years of experience: we have built up a database of knowledge that we are happy to share with you

Innovation: We are working towards the Factory of the Future and a data-driven approach
The benefits of the PeelGuard Connect
Constant programming adjustments by an operator are a thing of the past

Steam times are adjusted fully automatically in-line/real time to optimize yield

Objective in-line data will help maximize yield by at least 5 %
OUR PARTNERSHIP
Partnership of
opportunities
"And this is just the beginning of our partnership", Matthias Jeindl emphasizes: "Our CIT® can not only detect visual characteristics, but also chemical ones, like dry matter content, sugar content, fat content, you name it. Imagine, fat content measurement to control the fryer, dry matter measurement to control the dryer, sugar content to control the blancher, or combinations of those measurements.
The PeelGuard Connect is a good start, but we're only scratching the surface here. The future will bring lots of opportunities to offer to our customers." The two companies share knowledge, developments and also commercially walk the same line. Ton Hendrickx: "Our customers have to benefit from this partnership, that is why we join forces in the marketplace as well. We are confident that both companies offer "best-in-class"-technology, so the fit is obvious."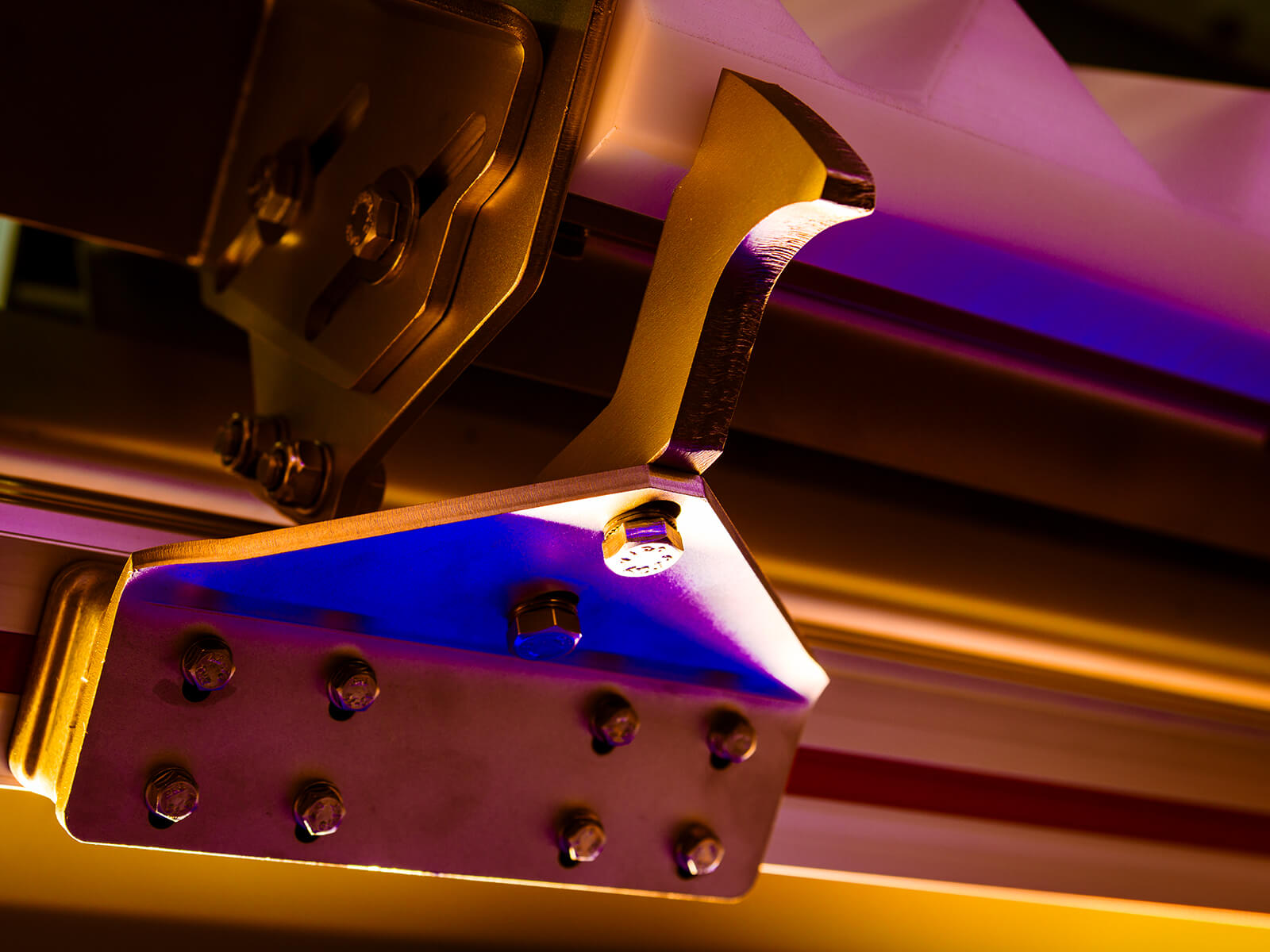 Very beneficial
for the efficiency
We are very happy to announce the partnership between Insort and Kiremko. Going forward, our customers will experience all the advantages of the combination of Insort and Kiremko technology. We would like to show how our ideas about data collection will be very beneficial for the efficiency of their potato processing line.
Marcel van Huissteden, Directeur of Kiremko
About Insort
and Kiremko
Insort GmbH is a young dynamic company that was founded in 2011 and just celebrated its 10th anniversary. The main objective of Insort GmbH is the development, manufacturing and marketing of digital sorting and monitoring systems based on Chemical Imaging Technology (CIT®).
CIT® is a hyperspectral imaging technology developed for maximum performance and enables the classification of food based on its chemical composition in the form of false colour images. The technology, which is used inline and in real-time based on near-infrared spectroscopy, enables food to be sorted independent of colour, shape, surface or density solely on the basis of the chemical composition of objects. In a very short time, Insort has succeeded in establishing itself in the highly competitive market of digital sorting with successful products under the Sherlock name. The company currently has 50 employees at 3 locations (Austria, USA, Canada).
Find out more
www.insort.at

Kiremko is a Dutch company founded in 1965 and based in The Netherlands. As a world leader in the  manufacture of process lines for the potato processing industry,  we focus on product development, continuous improvement, innovation, sustainable technology and co-operation to ensure, we give added value to every customer. With a team of over 180 qualified personnel and our partners, we innovate, design, manufacture and install advanced processing lines worldwide. We specialize in lines to process potatoes into French fries, potato chips, potato flakes, pellet snacks, fresh cut and pre-cooked potato products such as hash browns and other potato specialties.
Kiremko's strength is to deliver total solutions in potato processing from the infeed of product  to the packaging line resulting in a high quality end product. Our success is achieved by working in total co-operation with our customers to achieve their specific requirements. We aim to get the best out of the product and the customers process line.
Find out more
www.kiremko.com