Cooling-freezing combination
An insulated casing with a conveyor belt is used in cooling tunnels. Air is blown vertically from beneath the belt through the product layer.
When there are high temperatures involved in the steaming process, such as with boiled potatoes, tunnels are used to cool the air. Filters are available in several classifications, from normal to ultra-filtered air. Continuous belt cleaning is also available.
The tunnel usually has a mechanical cooling system for ambient air, which cools the product even further until it's a few degrees above zero. Low-temperature cooling elements and a condensate drain keep the air hygienic.
Details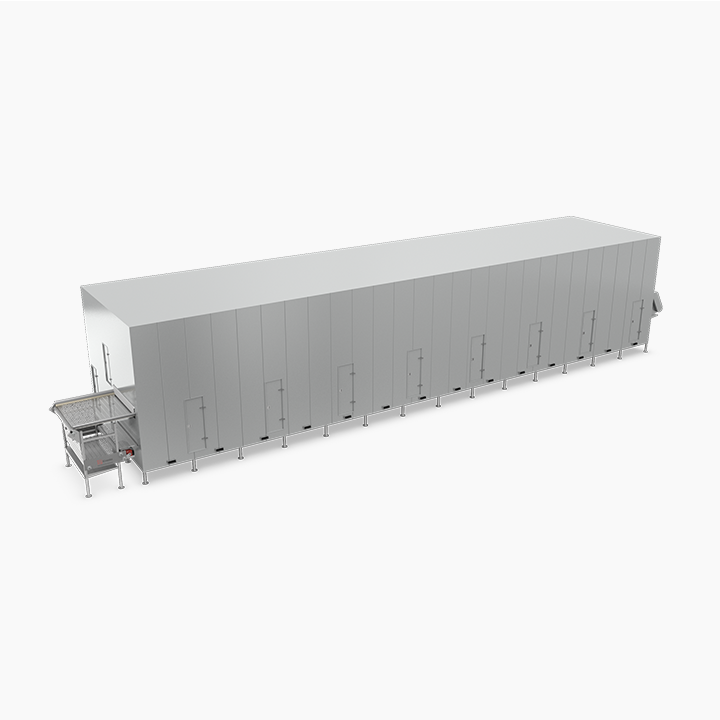 Screw type cooler
The screw type cooler cools the product down to a desired temperature to avoid retro-gradation at an adjustable rate depending on process specifications.
Details