Meet the team – Wendell Konings
A familiar face at Kiremko
26-year-old Wendell Konings has been working at Kiremko as a construction/ bench fitter for some time now. Born in Utrecht and now living in Nieuwegein, he started his career within Kiremko in 2015 during his senior secondary vocational education (BBL) in All-round Construction. Meanwhile, with his young age, he has been a familiar face at Kiremko's production department for some time now.
24 July 2023
Keywords
Career
Internship
Welding
Hockey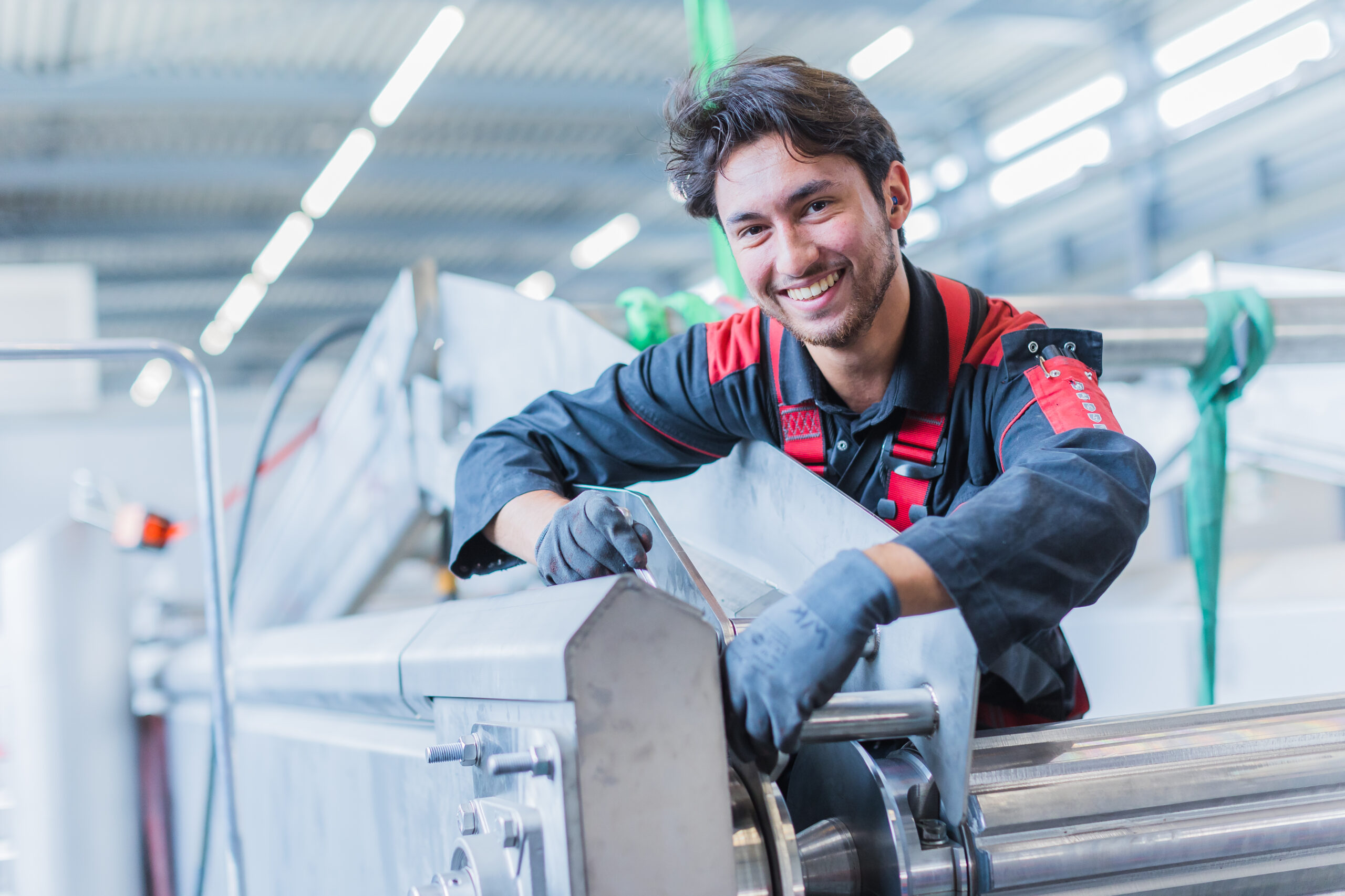 From holiday work to construction/bench worker
These days, he is mainly involved in welding and assembling various machines. Welding gives him the greatest satisfaction. He took a BBL course and completed various welding courses. He can now call himself a construction fitter 2. But he also enjoys working with his colleagues. They taught him the tricks of the trade. ,,My colleagues know most about the machines we make and can always be contacted with questions. Also, most of them have the necessary dose of humour, which of course makes the work more sociable and even more fun." This is also how he worked on the production of the very first Corda Invicta, Kiremko's newest fryer. A project that has stayed with him most throughout his career at the company.
Conscious choice for Kiremko
Wendell consciously chose a career at Kiremko. Even before Wendell officially joined Kiremko, he was already doing holiday work for the company and started an internship as well. He eventually stuck around.
"Through school, I always wanted to do something in the technical field, so I did internships here and there at various metal companies. I got the best feeling at Kiremko and saw a good future for myself."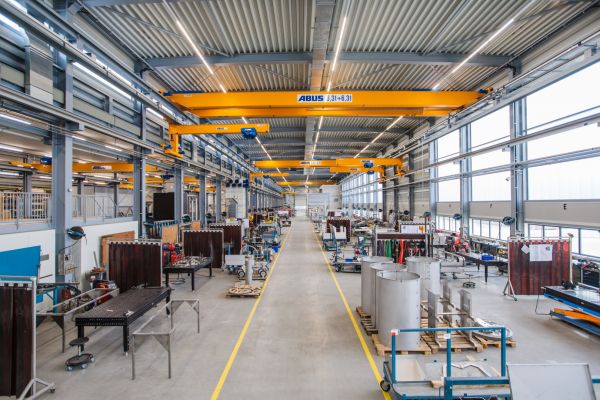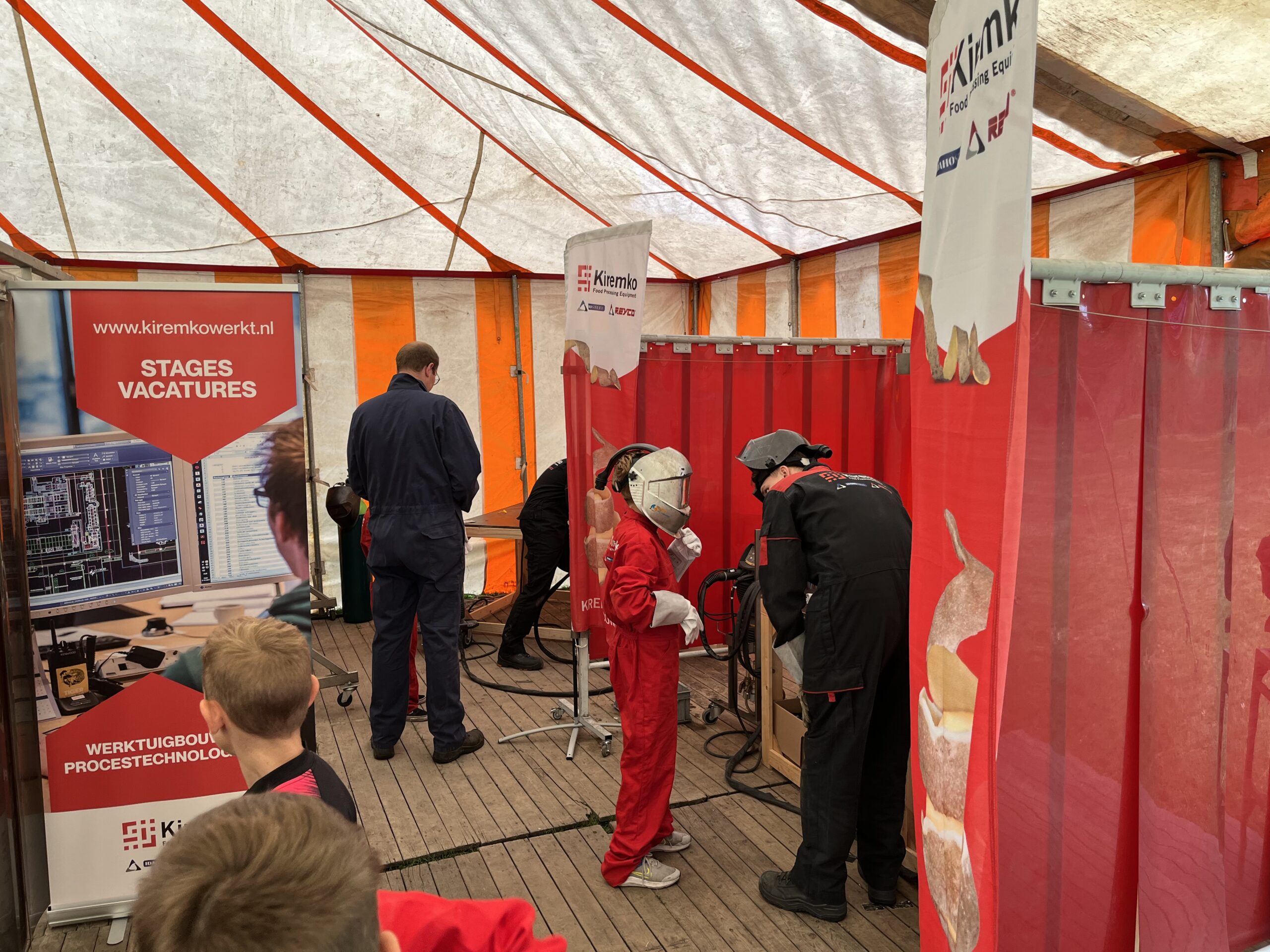 Choosing engineering and the lack of young professionals
Wendell acknowledges that fewer and fewer young people are choosing careers in engineering. "I feel that society is increasingly encouraging young people to pursue higher education and further studies. This gives the impression that working with your hands is no longer cool or that it is inferior. Perhaps Social Media also plays a role in this. I used to be always tinkering myself, so for me the choice to start working with my hands was easily made." He felt the urge to go in the technical direction early on and does not regret it for a minute. He is currently not taking any courses or training himself, but is aware that taking specialist courses or training, is always possible within Kiremko.
Involvement in enthusing young people
Wendell is regularly involved in information sessions at schools on behalf of Kiremko and helps children with welding in the factory or on site. He enjoys showing young people how engineering works in practice and especially teaching trainees how to weld.
"It's super cool to see how enthusiastic those kids react when you explain things to them and show them our work. If they are then allowed to weld themselves, they think it's really cool. If by doing this we can ensure that more children choose our beautiful profession then our mission is successful right?"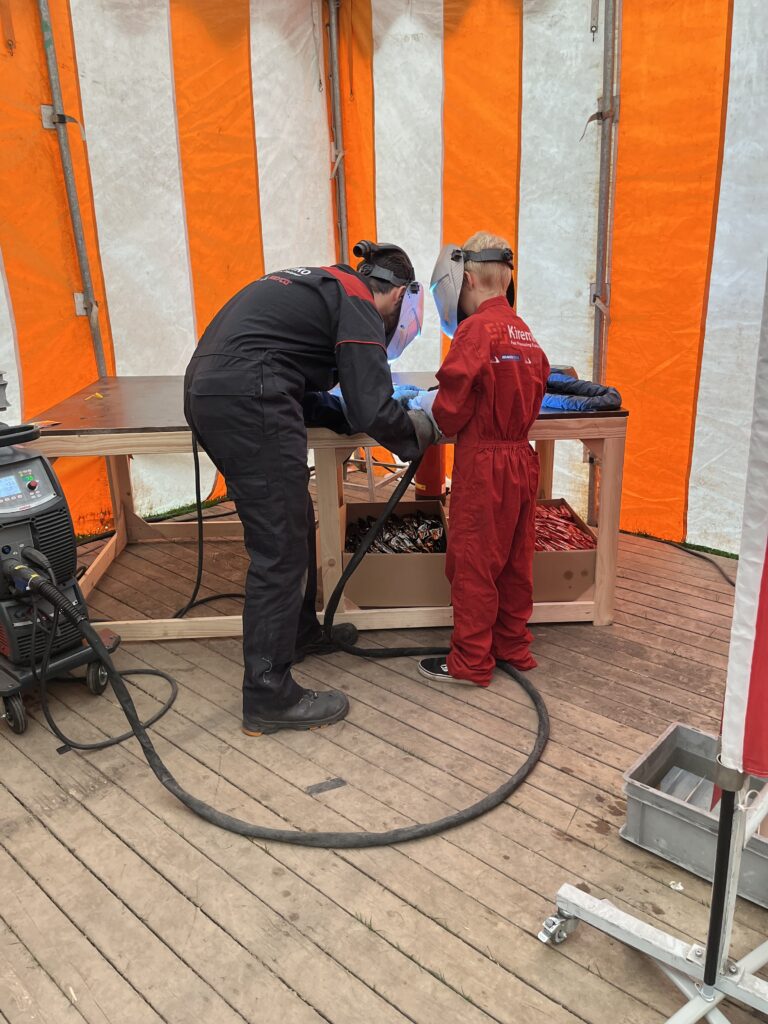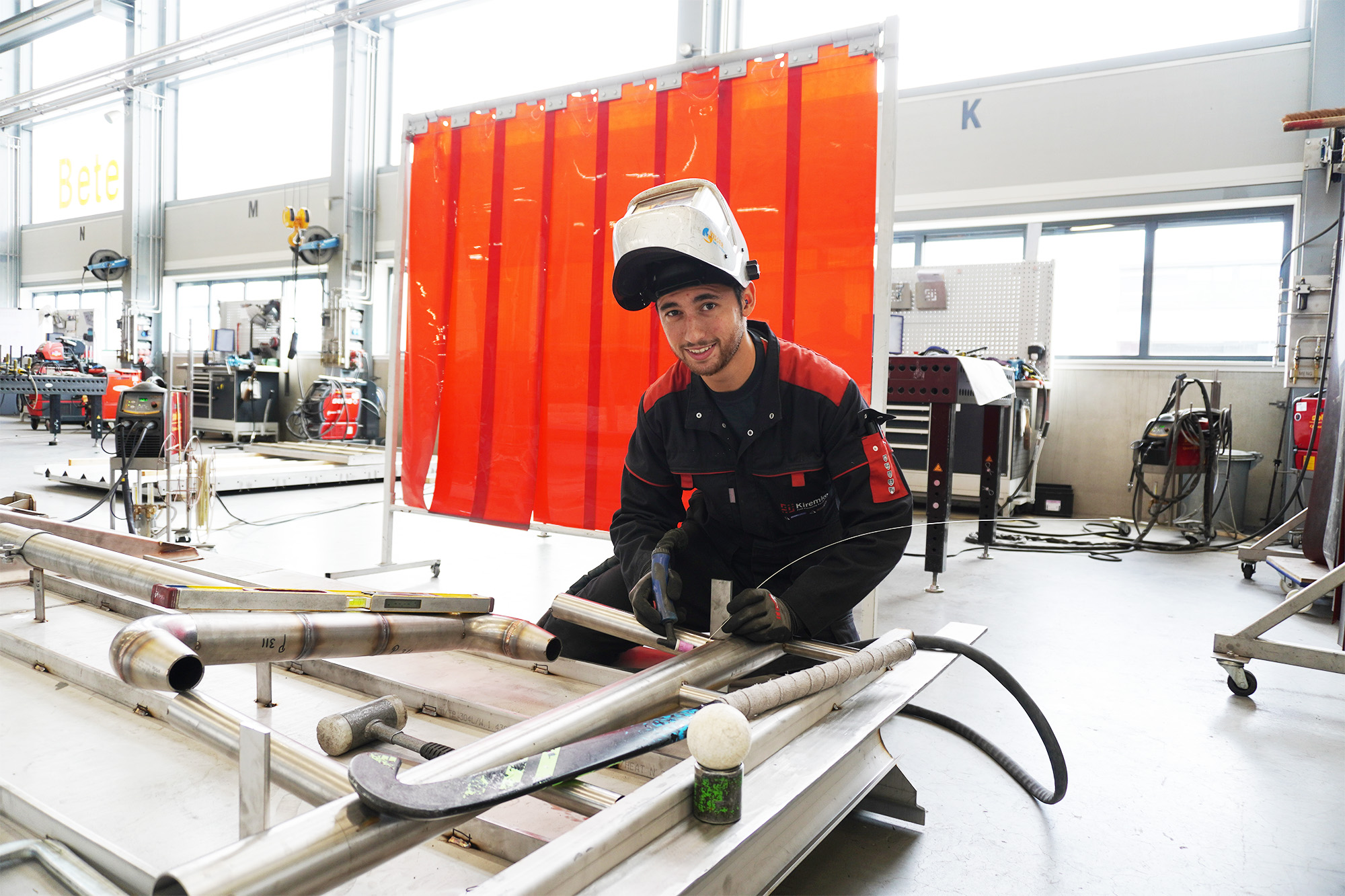 Construction/bench worker and hockey. A beautiful and unique combination
Wendell has been living on his own in Nieuwegein for a while now and he likes it. In his spare time, he likes to play hockey, which probably makes him one of the few construction/ bench workers in the Netherlands who play this sport. A nice and unique combination. After the game, he likes to eat chips with peanut satay sauce. ,,That is my favourite. Then you also know which team I'm on when it comes to team chips or team fries. Haha."