Meet the team! Anne Rutges
Since 2018, 25-year-old Anne Rutges from Montfoort, which she claims to be "a beautiful town", has been working at Kiremko. She started as an intern and now has a permanent position and has found her niche within the company.
8 May 2023
Keywords
Montfoort
Teamwork
Quality
Processes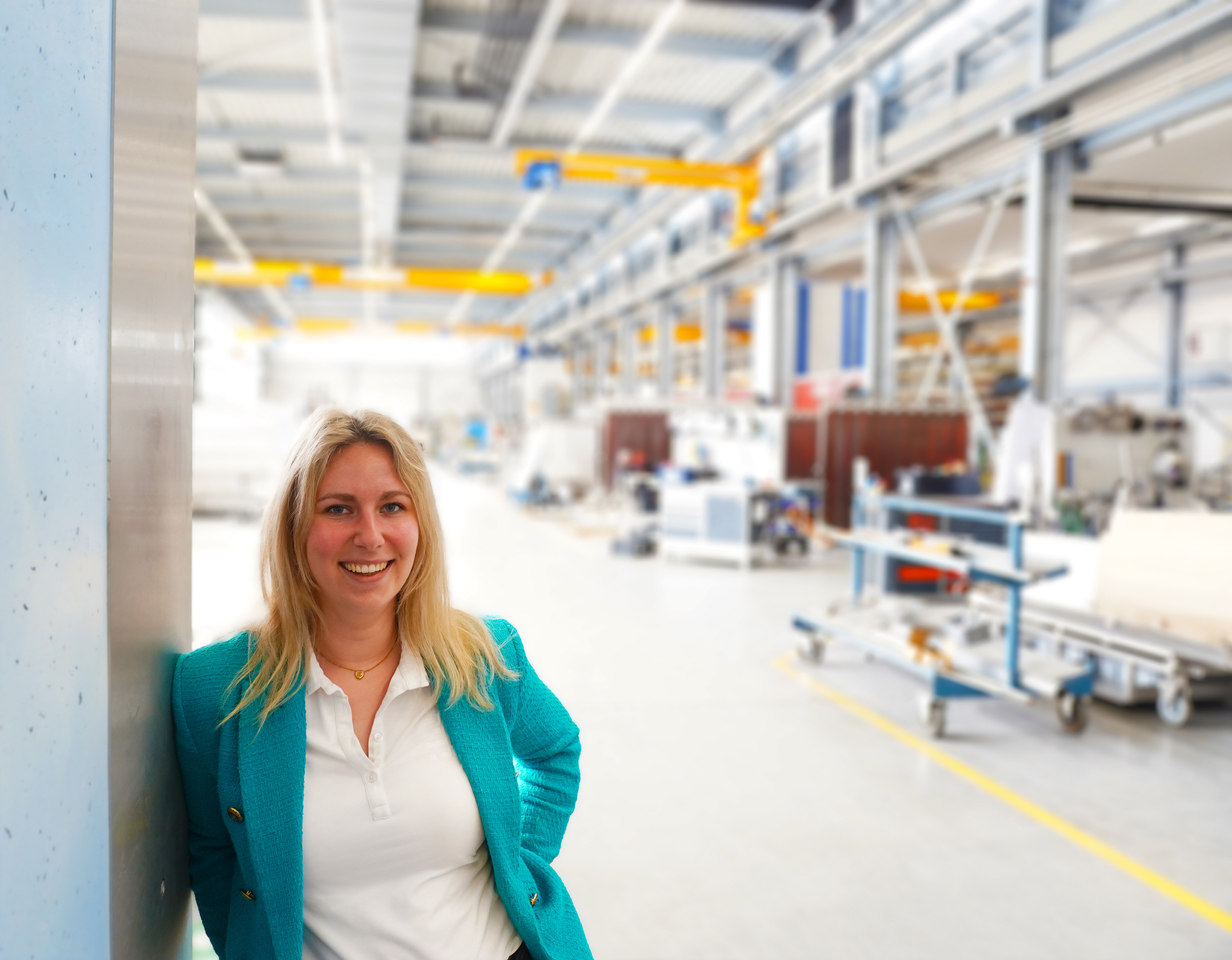 Friet & frikandellen party and the well-known bags of chips are the basis
The basis for her interest in Kiremko was established by events such as the Friet & Frikandellen-party, Nacht van Montfoort combined with Kiremko's famous bags of chips. When asked why she chose to work at Kiremko, Anne says, "What I like about Kiremko is its social involvement in the region. I am from Montfoort myself, and I came into contact with Kiremko through the bags of chips, the Friet & Frikandellen-party during Nacht van Montfoort, and other local events. I think that's when the 'potato seed' was planted." Anne continues, "At that time, of course, I had no idea that Kiremko was such a big player in the international potato processing industry. You discover that when you work here for a while.
This suits me well: a down-to-earth and local mentality, but with ambitious plans! And the fact that I live five minutes away from work is, of course, a nice bonus. I started as an intern in 2018 and then continued to work in the Finance department. In 2020, I started working here full-time after my college internship."
Personal development of employees and Kiremko's ambitions go hand in hand
The personal development of employees and Kiremko's ambitions go hand in hand. Anne has been working as a Process Coordinator in the KAM department for several months now, where she is responsible for the Kiremko Quality System (KQS) on a daily basis. This position fits well with the various roles she has already filled within Kiremko in the Finance, Product Development, and KAM departments. When asked if her new position changed much for her, Anne is very clear: "No, not really! Within Kiremko, I have been involved in various projects.
For the past two years, I have been working on the KQS. Where the KQS was once a project to map out all processes, we have now been able to create a position to manage the KQS, among other things. However, there are challenges and development points for both Kiremko and herself: "Working and thinking in processes and work instructions is something that is fairly new to Kiremko. We do a lot of work together, and the challenge is to step out of the daily routine and see if the way we work is the most efficient. This is good for my personal development and also for us as an organization. Stagnation is regression, and we want to move forward with Kiremko. Fortunately, we are on the right track together."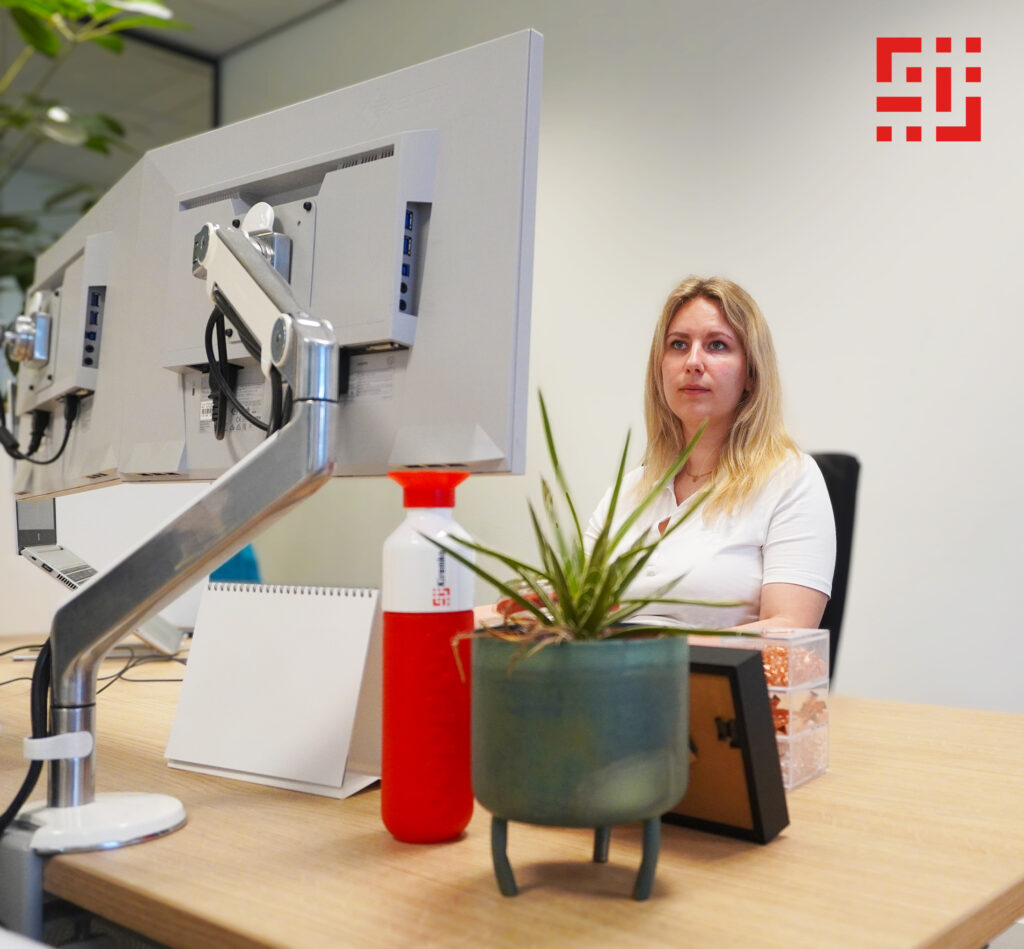 The most enjoyable thing for me is achieving results with a team.
Anne Rutges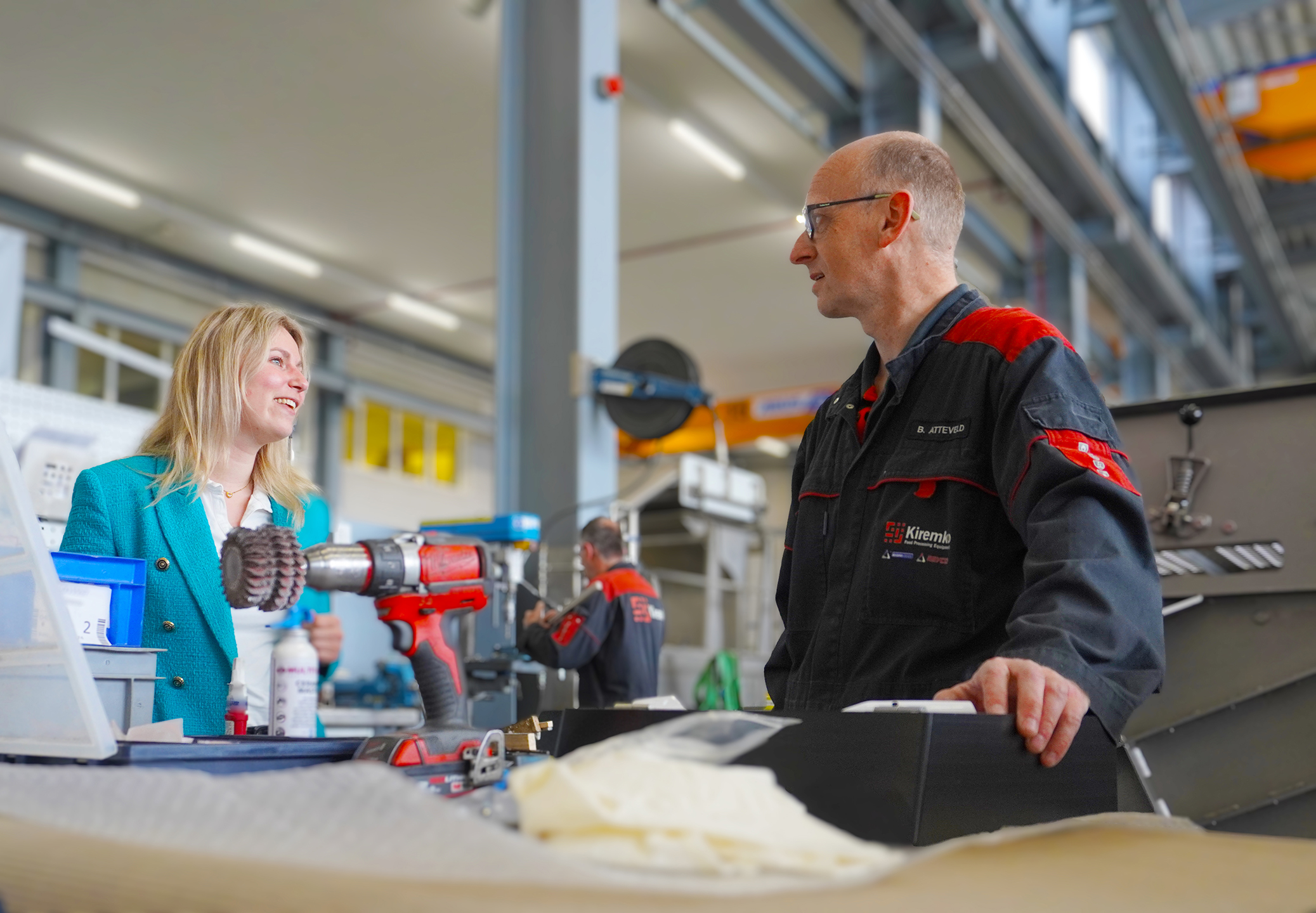 Work / life balance
Anne is a busy bee and enjoys working on various topics. "The most enjoyable thing for me is achieving results with a team. For example, when we have successfully mapped out a difficult process, streamlined a process, or set up something new, like the onboarding program."
Within Kiremko, Anne also participates in the Works Council and the Knowledge Sharing working group. A busy life, but when asked if she has any private time left, she doesn't have to think long: "I like to get out and about. I already enjoy being outdoors. But occasionally letting my hair down with friends is a great way to relax with such a busy life. I also like to discover new things and places in the Netherlands, but also abroad. That really energizes me."
Can we wake you up for a potato dish or something else?
Given the industry in which Kiremko operates, we naturally want to know from Anne what her favorite potato dish is. "On occasion, I really enjoy a well-baked portion of fries. In addition, I love Massaman curry as well." When asked whether she's on Team Friet or Team Patat, she answers, "Friet!"