Sliver remover
This sliver remover will remove as much as 98% of the cutting residue on your product.
The stainless steel used for the fabrication of this machine makes it low maintenance and corrosion-resistant. The roller drive has been hermetically sealed on the inside to prevent any contamination. The silver remover is also constantly adjustable, and its high level of accuracy is determined largely by the diameter and rotation speed of its rollers.
Details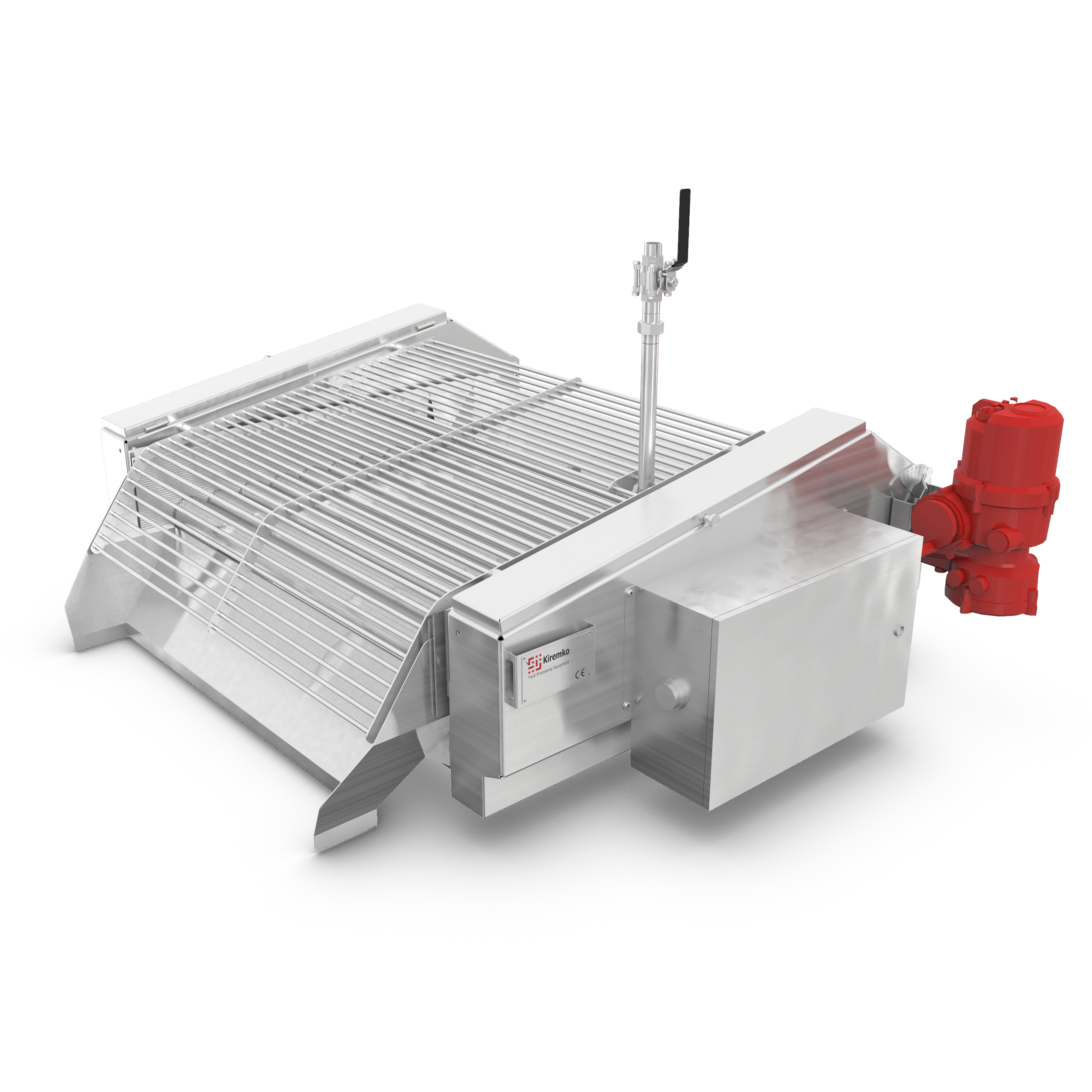 Length sorter
With the French fry sorter, you can arrange the French fries in one, two, or three layers of different lengths to suit the end product you wish for.
The vibration chute is provided with two decks of interchangeable sieves that determine the accuracy of sorting, which can even be exchanged during the process. The imbalance motors are responsible for ensuring that the product is transported and sorted properly by manipulating vibrations within the motors.
Details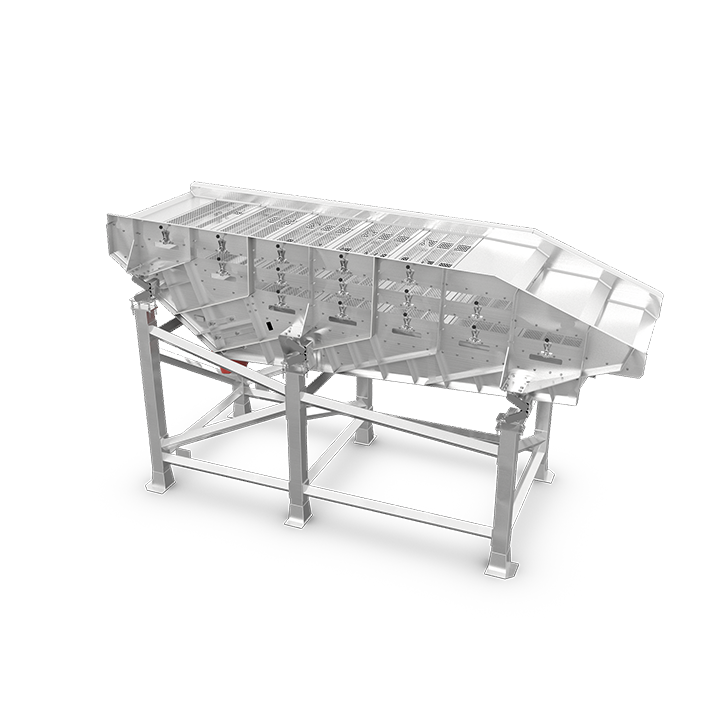 Provisur Technologies Hoegger separator
The famous Hoegger separator separates foreign material and colour defects from the finely cooked potato. Through a special mash pump and spreading system, potatoes are gently deposited onto the belt of the spiral cooler.
Details