Cyclone destoner
The cyclone destoner is used to remove stones and clay shells. Gradients and flow rates determine the optimal result.
Among the many distinguishing features of the cyclone destoner are a reliable stainless-steel pump, a 5-mm thick plate steel and a polyurethane layer that functions as wear-resistant material.
A practical and reliable system that delivers results with no-nonsense technology. The system is available in different capacities, up to 70 tons per hour.
Details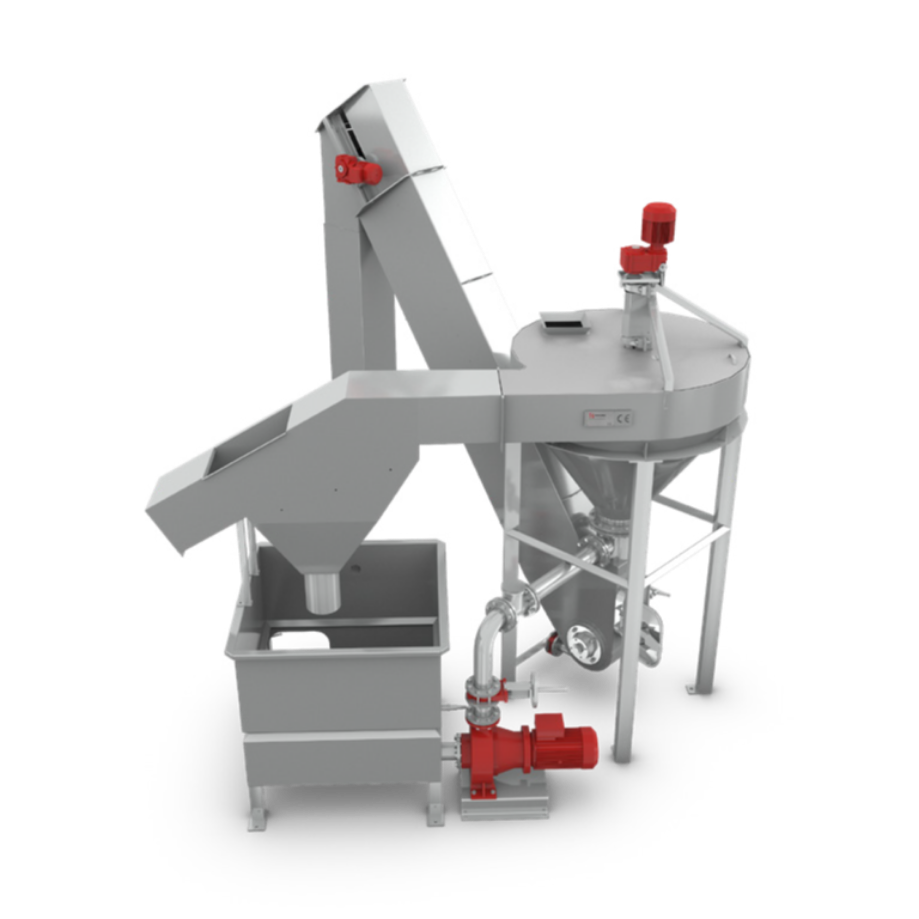 Drum washer
The drum washer will remove soil, clay, and sand from the potatoes through the principle of mutual friction.
Steel strips alternately positioned on the surface of the direct driven drum and on either side contain smooth and trim edges. This means that no unevenness will damage the potato. This washer's excellent access means it's easy to maintain. Naturally, the device also reduces your water consumption.
Details