Fun and performance go hand in hand at Kiremko.
Saturday, June 17th was the day of workplace enjo yment. At Kiremko, we turned it into a whole week of workplace enjoyment!
20 June 2023
Keywords
Teamwork
workplace Enjoyment
Fun
together
Good start of the week
On Monday, we started with a pleasant morning walk before starting work with colleagues. On Tuesday, we had a shared lunch where delicious wraps, fries, and snacks were served. And with this warm weather, an ice cream break during work hours was a must.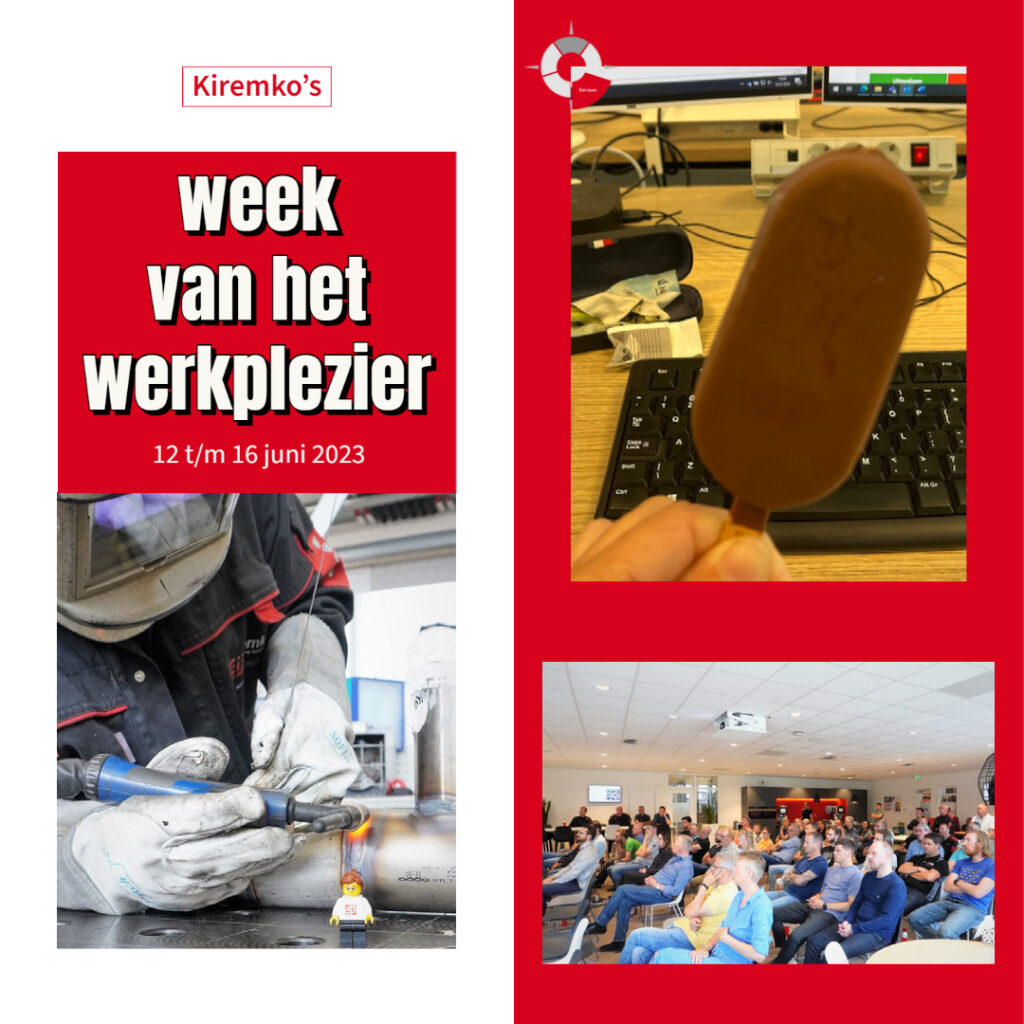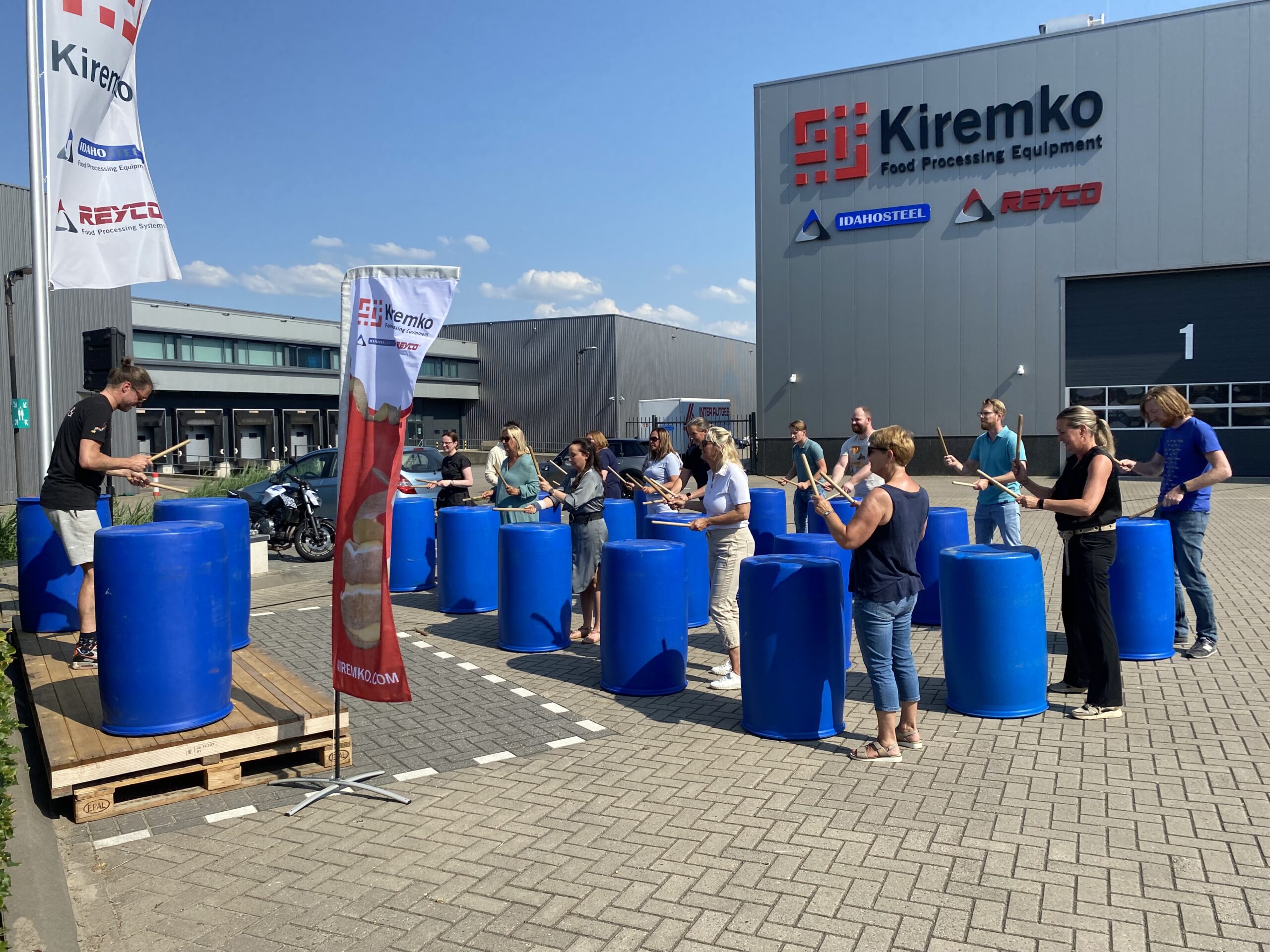 Drums please!
Thursday featured an interesting lecture by Thomas Houdijk on the topic of "how to effectively channel your energy," followed by a knowledge-sharing session led by colleague Jan Knol. We concluded the day by relaxing with some drumming.
It's that happy feeling
Lastly, on Thursday and Friday, there was also an opportunity to enjoy a wonderful chair massage provided by Raaakt. We entered the weekend feeling happy and started the new workweek with a smile!